MINERAL COMPLEX
by Professional Botanicals
Comprehensive Natural Multi Mineral Formula
Plus Additional Supporting Mineral Rich Herbs
ACTION:
This comprehensive multi-mineral formula specifically aids proper utilization of calcium. Formulated to supplement the diet with a broad spectrum of trace minerals. Mineral complex is a natural occurring mineral supplement, naturally ionized by organic crustaceans and organic plant material from ancient sea beds, with 76 different trace minerals, including significant amounts of
calcium, chromium, iron, iodine, copper, germanium, manganese, magnesium, molybdenum, potassium, phosphorus, sodium,selenium, silicon, sulfur, vanadium, and zinc
. This formula is also enhanced with other ingredients such as
kelp, alfalfa, shavegrass and algae such as chlorella, and spirulina
. It also has the frequently needed spectrum of "B" vitamins, naturally occurring in a whole food source.
INDICATIONS:

Mineral Deficiency, mineral-poor diet.
KEY INGREDIENTS
: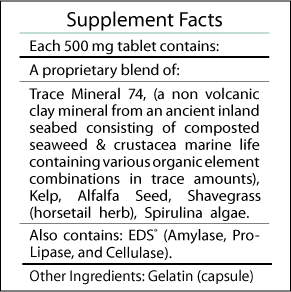 TRACE MINERAL 74
: This is a very broad spectrum of organically-bound trace minerals. Since it is derived from an ancient inland seabed consisting of composted seaweed and crustacean marine life, it is superior to the usual volcanic ash trace minerals which are not organic. Trace Min 74 can be utilized by the body much more efficiently because of the organic binding and natural chelating properties of these minerals.
ATLANTIC KELP (Fucus versiculosus)
: Atlantic Kelp is considered the cleanest (from pollution) and most nutritious kelp as it comes from the North Atlantic (Norway). Its Iodine content is predictable and it is very high in minerals in a broad spectrum (60 to 70). Because these minerals occur in a live plant source assimilation is excellent. ALFALFA (Medicago sativa): The Alfalfa plant sends its roots down 50 feet. Therefore, Alfalfa is able to draw many minerals to it making it one of the richest mineral foods grown. Alfalfa also has a high chlorophyll content and is very high in Vitamin K.
HORSETAIL (Equisetum arvense)
: Some believe that Horsetail herb first appeared so long ago that only bare rock was around to provide nutrients, which may explain its high silica content. According to the work reported in the book 'Biological Transmutation' by Peter Caravan, the body is actually able to utilize the silica in Horsetail and transmute it into calcium. Calcium is, of course, one of the most needed minerals in the body. Horsetail has been used for centuries for nourishment when needed and to provide Silica, an extremely important mineral in the body.
SPIRULINA ALGAE (Spirulina platensis)
: This algae has an excellent mineral content, especially selenium, which is a mineral usually deficient in the American diet due to soil erosion. The body uses Selenium in dealing with stress. Spirulina's wide nutrient spectrum includes an extremely broad spectrum of naturally occurring B vitamins.
Size: 90 Capsules

Suggested Dosage
: Take 1 to 2 capsules with each meal or as directed by a Health Care Professional.

Other Beneficial Products
: Ultimate Vita/Min, Omega 3 Marine Lipid, ZNAC, Cal/Mg plus Boron, MultiMedica for Men, MultiMedica for Women, MultiPlex Complete Liquid Vitamin formula.

Enzyme-Enhanced Supplements
Maximizing the Body's Potential for Balance and Well Being

Professional Botanicals products harness the power of enzymes to improve the body's absorption of these powerful formulas. This proprietary
"Enzyme Delivery System" (EDS)
makes the difference. You
get the most of every supplement
by increasing the body's absorption and response to every formula. EDS Proprietary Blend Includes: Amylase, Cellulase, Lipase and Protease.
Read more..
Additionally, Professional Botanicals also uses a
proprietary blend of adaptogens
in every formula. Adaptogens are an elite group of botanicals that work on a cellular level to support the body's ability to function, adjust and perform, especially during times of stress. AdPT® Proprietary Blend Includes: Eleuthero (Siberian Ginseng) Reishi (Ganoderma Mushroom), Jiaogulan, Cordyceps, Rhodiola Rosea.
Read more..
Required FDA disclaimer: These statements have not been evaluated by the Food and Drug Administration. This product is not intended to prevent, treat, cure, mitigate, or diagnose any disease.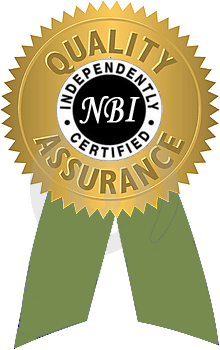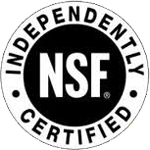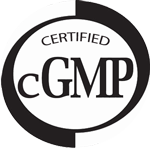 Made in USA