WATER BALANCE
by Professional Botanicals
A Natural Diruretic Water Balance Herbal Formula
Promoting Proper Urine Flow Naturally
ACTION:
Water Balance has specifically been designed to support proper urine flow, and supports balance of intra and extra cellular water content, increasing diuresis. This formula should not be used in case of severe inflammation, such as bladder and kidney infections, or where symptoms are scalding or burning urine indicating an acute infection. In that case, Kidney Helper would be better. Prolonged use of this formula is not recommended as it may produce an electrolyte imbalance in the body. We also recommend supplementing with "Mineral Complex."

INDICATIONS MAY INCLUDE:
Water retention, arthritis, rheumatism, urinary incontinence, muscular pain, kidney stones, gout and, high blood pressure.
KEY INGREDIENTS
: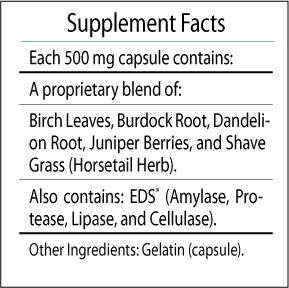 BIRCH LEAVES: The leaves are used as diuretic and can detoxify our bodies. They are full of saponin, mucilage, procatechinic tannin, essential oil, betulin, saccharose, resins. Due to all these components birch has also anti-rheumatic properties. It helps body to discharge water without putting extra pressure on kidneys.
BURDOCK ROOT: Considered an herbal sedative and is considered a dupurative, that is, it helps cleanse and remove impurities from the body and aids the cleansing process. Also, because it is a diuretic, it enhances waste material elimination.
DANDELION ROOT: Dandelion contains high levels of potassium, is a rich source of iron and vitamins, and, ounce for ounce, contains more carotene than carrots. Dandelion leaves are a powerful diuretic. The roots act as a blood purifier that helps both the kidneys and the liver to remove toxins and poisons from the blood.
JUNIPER BERRIES: Because of the high amount of volatile oil and resin in this herb, it is an energetic diuretic that's stimulating to the kidneys. It also tends to make the urine antiseptic and helps cleanse the kidneys of pathogenic bacteria.
SHAVE GRASS: Since Horsetail is a very rich source of silica from nature it is therefore recommended for kidney and bladder problems. Horsetail is especially helpful for kidney and bladder irritations, such as scalding or burning urine. It is somewhat diuretic, but especially soothing.

Size: 60 Capsules

Suggested Dosage: Take 1 to 2 capsules three times daily or as directed by a Health Care Professional. Prolonged use is not recommended, may affect electrolyte balance, recommend supplementing with Mineral Complex.

Other Beneficial Products: Kidney Support, Mineral Complex, pH Balance, Potassium Complex, Ultimate Potassium with Magnesium.



Enzyme-Enhanced Supplements
Maximizing the Body's Potential for Balance and Well Being
Professional Botanicals products harness the power of enzymes to improve the body's absorption of these powerful formulas. This proprietary "Enzyme Delivery System" (EDS) makes the difference. You get the most of every supplement by increasing the body's absorption and response to every formula. EDS Proprietary Blend Includes: Amylase, Cellulase, Lipase and Protease. Read more..
Additionally, Professional Botanicals also uses a
proprietary blend of adaptogens
in every formula. Adaptogens are an elite group of botanicals that work on a cellular level to support the body's ability to function, adjust and perform, especially during times of stress. AdPT® Proprietary Blend Includes: Eleuthero (Siberian Ginseng) Reishi (Ganoderma Mushroom), Jiaogulan, Cordyceps, Rhodiola Rosea.
Read more..
Required FDA disclaimer: These statements have not been evaluated by the Food and Drug Administration. This product is not intended to prevent, treat, cure, mitigate, or diagnose any disease.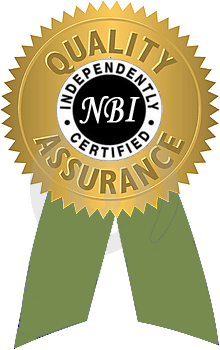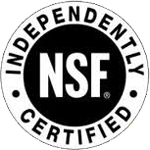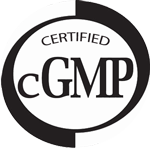 Made in USA